Our Gallery Family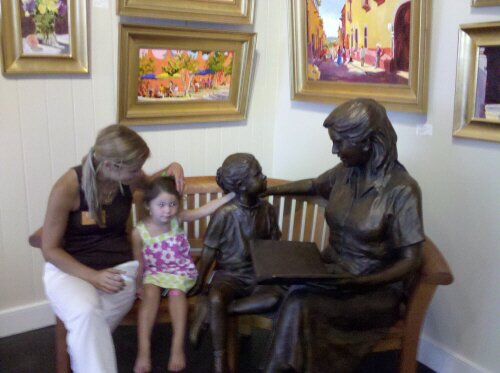 The granddaughter of James and Mary Ham with her mother enjoy meeting another "Mather and Child"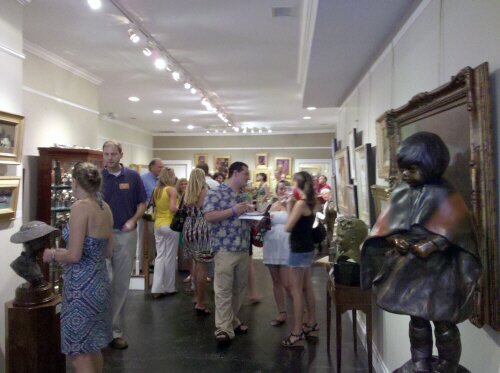 More friends at Plate and Palette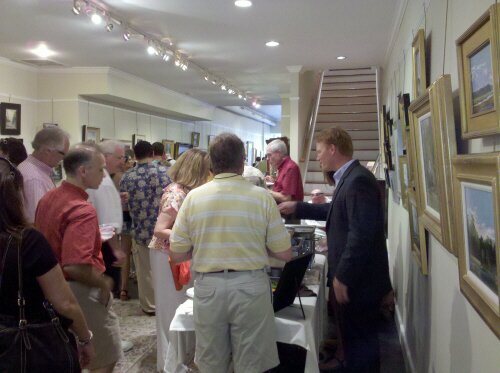 Clients and friends enjoying the great food from our restaurant partner, Halls Chophouse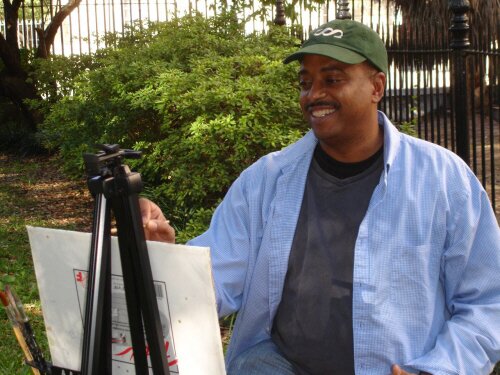 Ted Ellis painting in Washington Park during the 10th Annual Fine Art Weekend.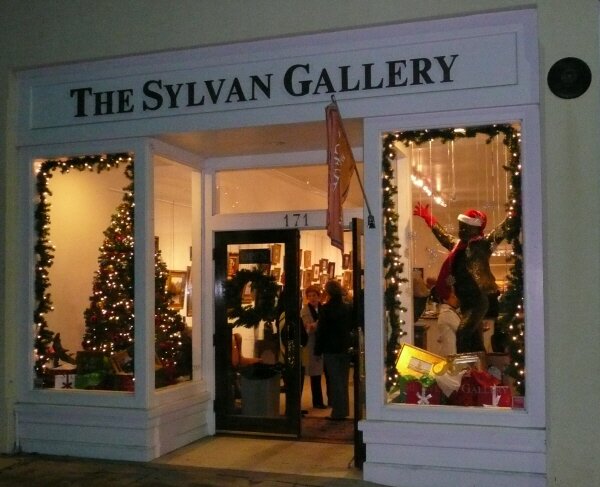 Christmas at The Sylvan Gallery on King Street.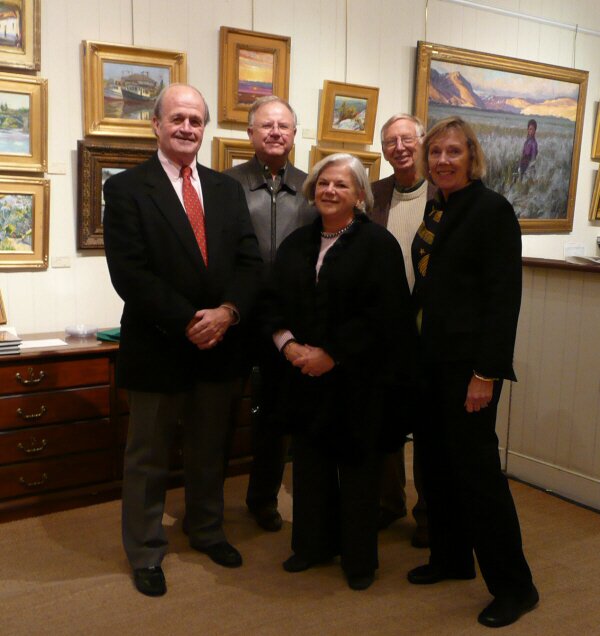 Joe Sylvan with Wayne and Caroline Jones and Ted and Virginia Brush at the December 2008 Small Works show.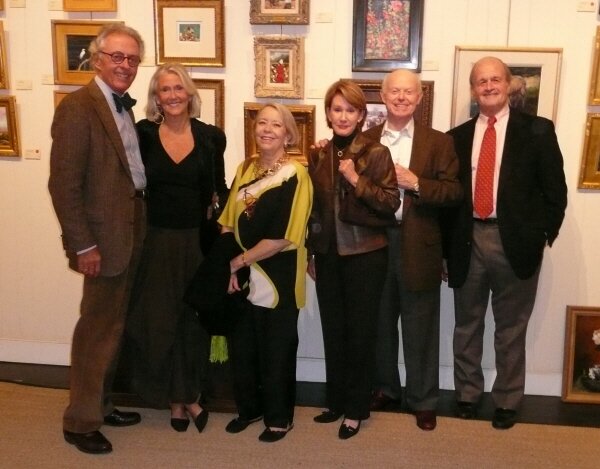 Harry Clark, Rhett Thurman, Janie Sylvan, Barbara and Leon Patterson and Joe Sylvan enjoying the December Small Works show.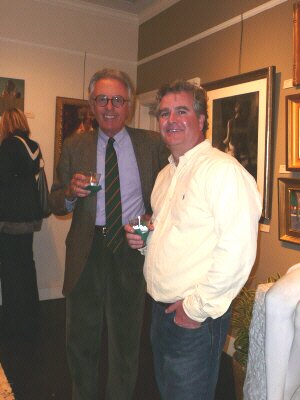 Harry Clark and local artist Mickey Williams at the Bush and Potter show March 7th.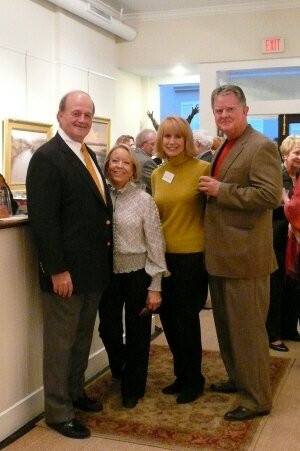 Joe and Janie Sylvan with Artist Nancy Bush and her husband, Bill.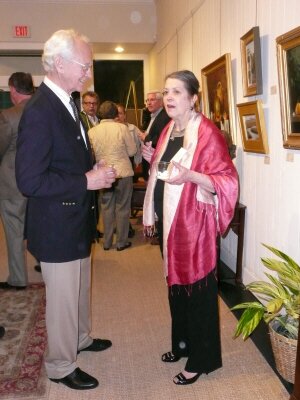 Brantley Booe and artist Joan Potter at the March Nancy Bush and Joan Potter show.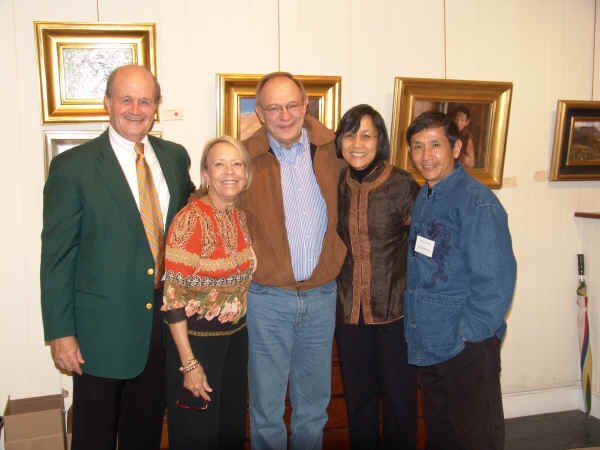 Joe & Janie Sylvan, with Jack Morris, of Morris and Whiteside, Huihan Liu and Weizhen Liang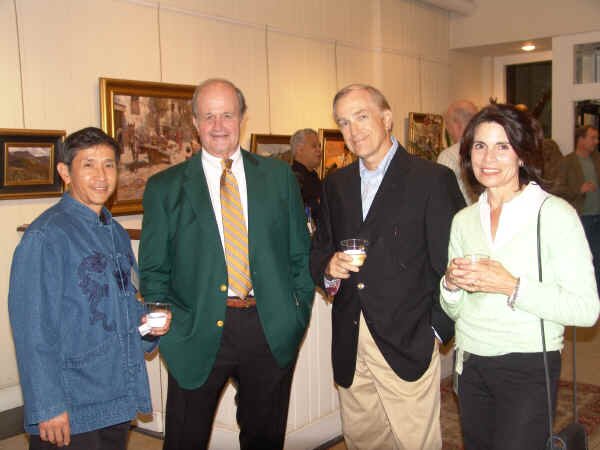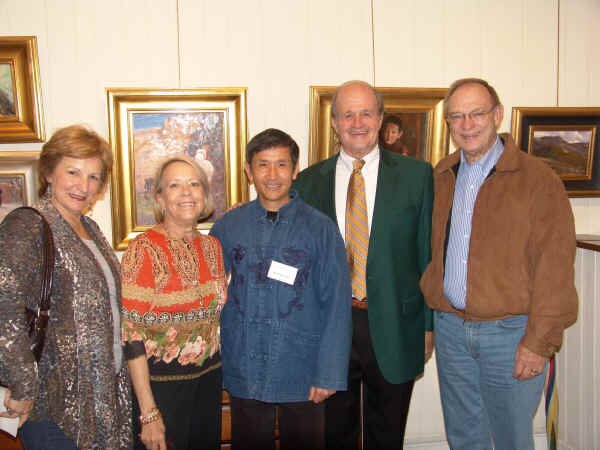 Luanna Morris, Janie Sylvan, Huihan Liu, Joe Sylvan, and Jack Morris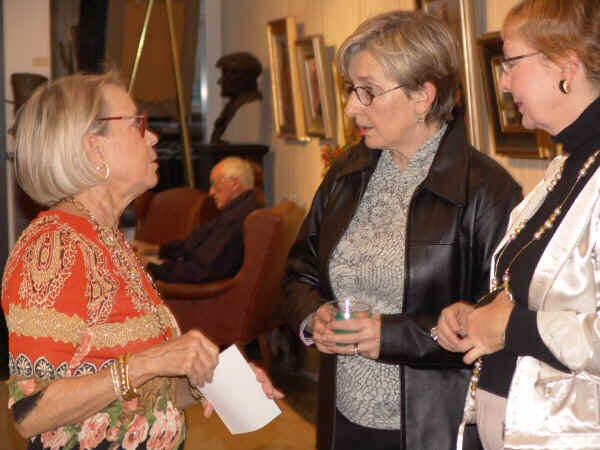 Janie talking with Maria Petruzzi,friend and wife of gallery artist Guido Petruzzi, and Joy Sanders,gallery associate.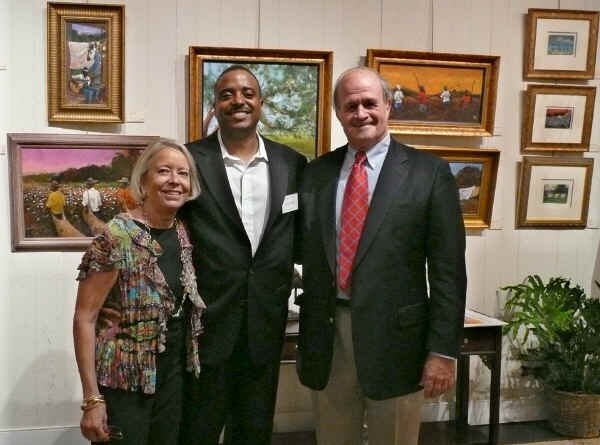 Janie and Joe Sylvan with artist Ted Ellis at the October show.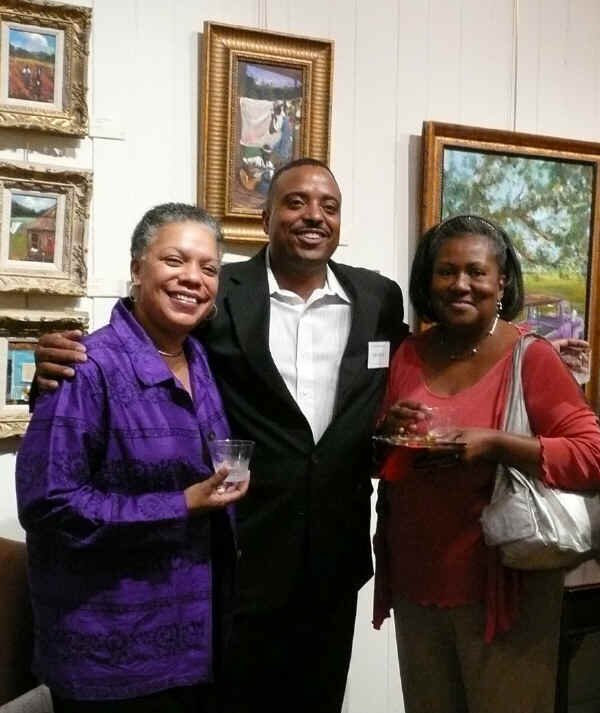 Vanessa Lott, Artist Ted Ellis and Helen Jordan at Teds October show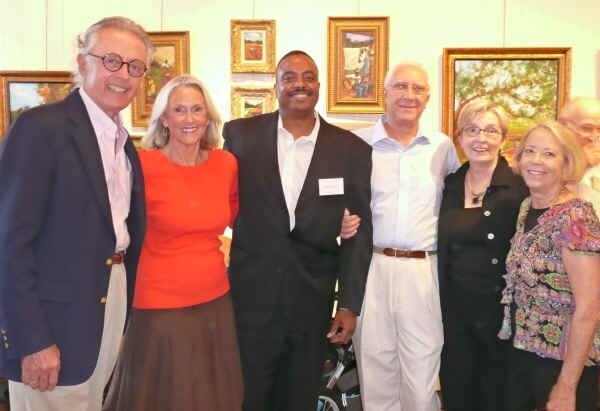 Harry Clark, artist Rhett Thurman, featured artist Ted Ellis, artist Guido Petruzzi and wife Maria, gallery owner Janie Sylvan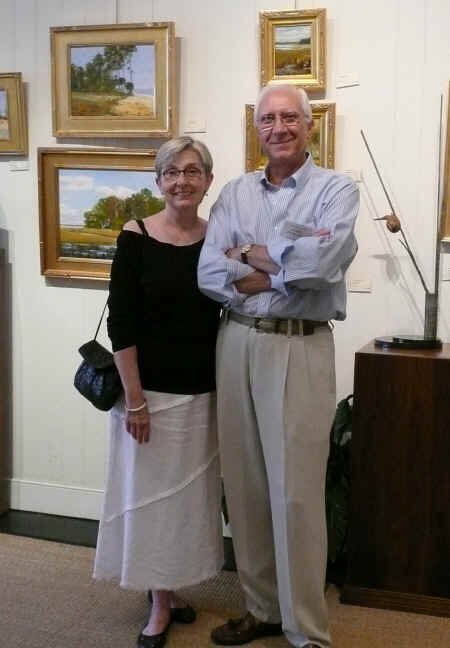 Featured Artist Guido Petruzzi and Maria at the Palette and Palate Stroll on July 13th.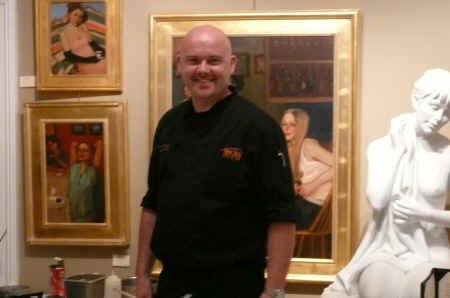 Chef Ciaran Duffy of Tristan Restaurant.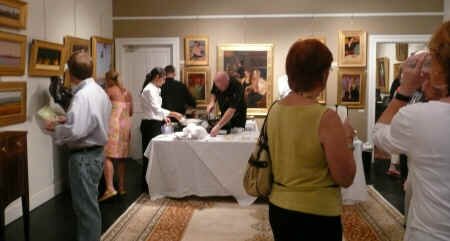 Everyone enjoying the food and art, including the Tristan staff.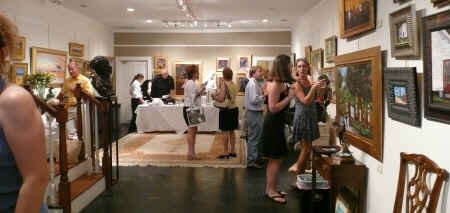 Outstanding art and delicious food makes the Palett and Palate Stroll a favorite summer event.
Artist Rhett Thurman with "Nightlight", a Paris scene painting from her March 2007 Show, "Through My Eyes".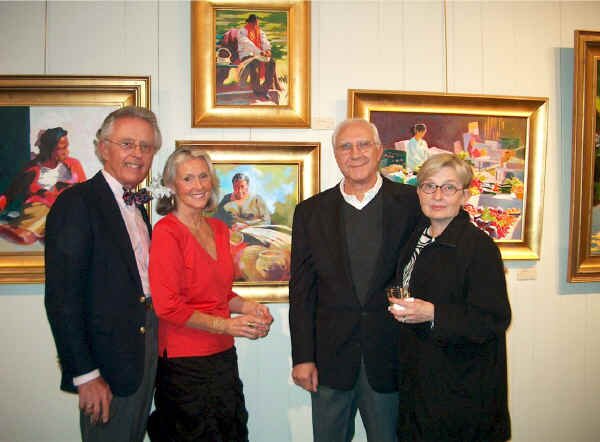 Harry Clark, artist Rhett Thurman, artist Guido Petruzzi, and Maria Petruzzi enjoy themselves at Rhett's March show.
Enjoy some of the fun events with us and our artist both in the gallery and on the road.  Just click on the event to see the happenings.
Our Grand Opening was in March 2003 and here are some of the fun moments we wanted to share with you.

Grand Opening Reception in March

 

 


Vicki and Doug Rippeto visiting with Wayne Rumley

Joe and Janie Sylvan at artists' dinner during Grand Opening weekend

Dan Anthony of Goodacre Studio with Joe Sylvan visit before artists' dinner


Bill Bush, Brantley Booe, Joe Sylvan, Scott Burdick


Reception Honoring Glenna Goodacre at the gallery in April.

Mike Schmidt, Janie Sylvan, Joe Sylvan, Glenna Goodacre
To see photos from Northwest Rendezvous, Montana, August 2003 - click here.
To see photos from Northwest Rendezvous, Montana, August 2004 - click here.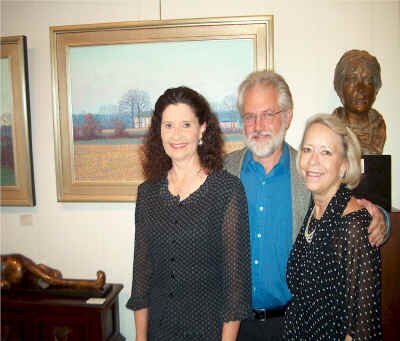 MALCOLM HUGHES Opening Reception--Anne and Malcolm Hughes, Janie Sylvan